Dog Days is a Multiplayer map in Modern Combat 4: Zero Hour. The small map takes place in Barcelona, Spain, in the city's district and roofs.
Modern Combat 4: Zero Hour
Edit
"
Chase your enemies down in this vertiginous city district, jumping from roof to roof to claim control of the few indoor areas. Beware of the snipers, however, since rooftops have always been their comfort zone. You won't be able to easily escape confrontations in Dog Days
"
—MC4 official site
Dog Days is a small map, with mid to long range engagements. As it takes place on rooftop to rooftop, there are many small roof access rooms around the map, where most of the close quarter engagements occur. There are a few areas that appear destroyed, allowing the player to traverse through the rubble into other areas for faster and easier movement throughout the map. The player cannot fall off the map, as even though it is played stories above ground level, there are invisible walls all around the map. The map takes place on two rooftops, connected only by static pieces of planks, which the player can't fall off. This map provides frantic and chaotic action at the main passageway.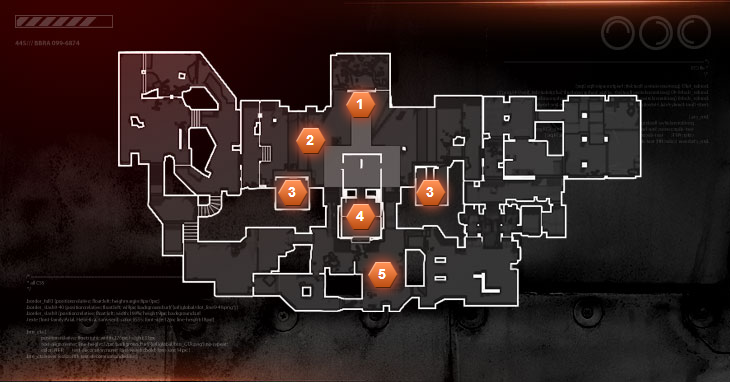 (1) Abandonned greenhouse: This sneaky path connects the two rooftop areas, but the lack of cover makes its use risky.
(2) Main rooftop area: The larger rooftop area is the fastest way to reach the enemy base and its shape provides an interesting way of hiding from enemies.
(3) Cabins: These two small rooms allow players to survey both rooftop areas, in relative safety.
(4) Storage building: This small building is the main access point to travel between the rooftop areas.
(5) Lower rooftop area: Though it's the longer route around, this area features a nice rooftop terrace that allows players to travel while taking cover.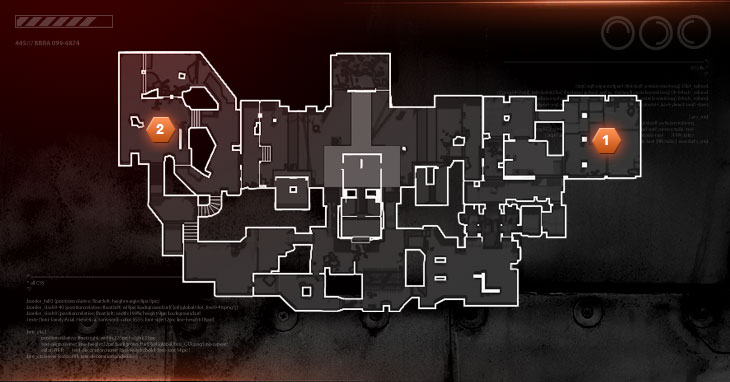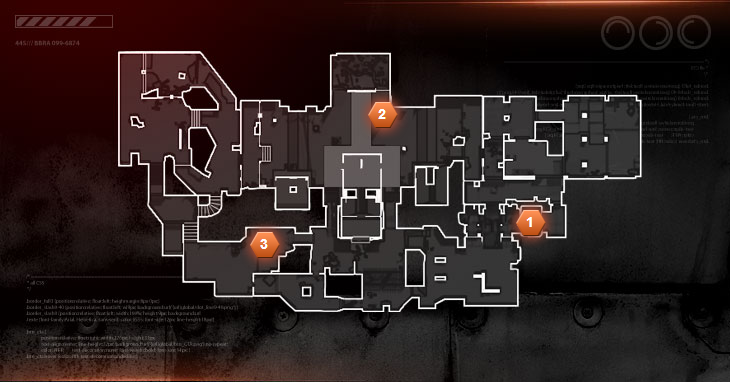 External links
Edit
Community content is available under
CC-BY-SA
unless otherwise noted.