Legion is a multiplayer map in Modern Combat 4: Zero Hour.
Modern Combat 4: Zero Hour
Edit
"
Take arms, soldier! This private militia base is under attack and you will need to fight for your life! Take cover in the fortified buildings and don't let your guard down. Legion is a large map that perfectly balances close quarter combat with long range.
"
—MC4 official website
Legion is based on mission 9 of Modern Combat 4. It is a large-sized map located at a private militia base.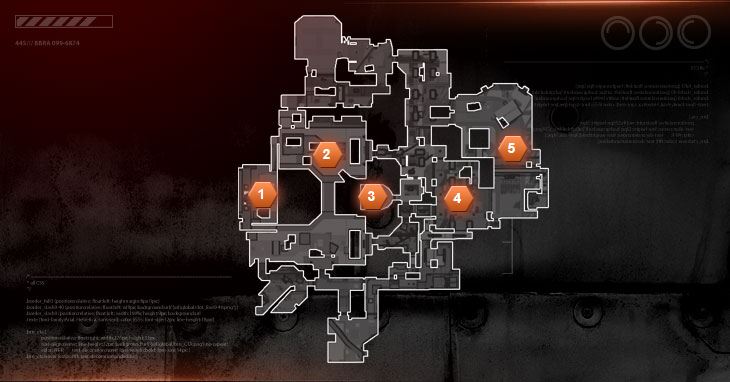 (1) Exhaust Vents This hidden location can be used to sneak up on the other team's position on the weapons platform area.
(2) Weapons platform area This wide open space is the shortest route between the two bases, but requires you to go through a dangerous bottleneck - a very narrow bridge right in the center.
(3) Balcony The small balcony can be a great area to survey the Weapons platform, but leaves you defenseless.
(4) Armory This large two-story assembly room connects to almost every path on the map and provides plenty of cover options.
(5) Streets The streets allow players to assault the armory from another angle and provides interesting sniping spots.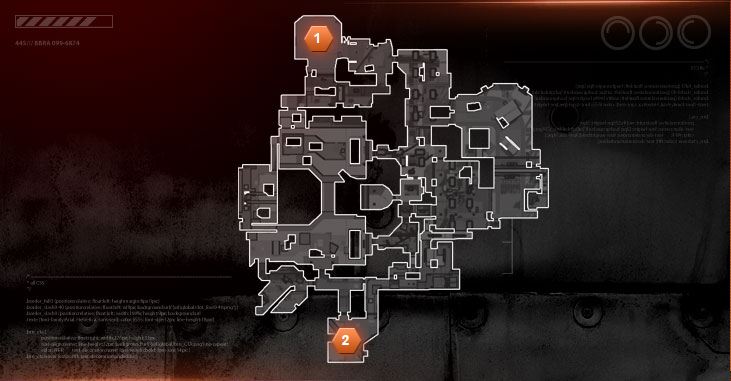 (1) Phantom Unit's flag
(2) SGS Militia's flag
Zone Control Areas
Edit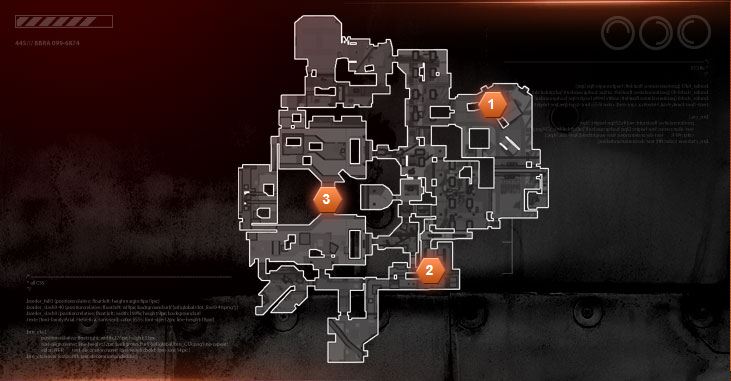 (1) Zone Alpha
(2) Zone Bravo
(3) Zone Charlie
"With its variety of different gameplays and locations, Legion best supports highly strategic game modes, such as Zone Control (and more!)."
"The Armory acts as a hub, linking most areas of the map. It's also one of the only indoor firefight areas, so controlling it is vital."
Feel free to add to this section if you feel you have a tip worth sharing. We recommmend quote-style. Here's a sample you can use, but make sure to copy and paste so future users can use it too:
"
Insert text here.
"
—Your Gameloft ID here
"
This map is one of my favorites. The long range encounters are truly amazing, and i tend to be a long range killer/ support person. This map calls for an assault rifle or even a sniper rifle (with the CTS or Drop-Compensator scope so you can see your surroundings) and a sticky grenade to flush people out of those tight areas.The rest of the loadout- your choice. You could also consider equipping the CT-92 Crumplor to take down enemy killstreak equipment, or even to take out multiple enemies with one shot. Lots of fun to play in Warfare, VIP, and Battle.
"
—bradok49
Community content is available under
CC-BY-SA
unless otherwise noted.